Are you looking for something fun to do this weekend?
Check out St. Bernard's Health and Fitness Expo, featuring cooking demonstrations, tons of exhibitors, a FUNTASTIC Kids Zone, races and runs, and lots more!
Location:
First National Bank Arena
217 Olympic Drive, Jonesboro, AR 72401
Hours:
Saturday, April 14: 9:00a.m. - 4:00p.m.
Sunday, April 15: 11:00a.m. - 4:00p.m.
(Doc Rock & Run Half Marathon: 7:30 AM - Blue Entrance)
(Doc Rock & Run 5K: 9:00 AM - Blue Entrance)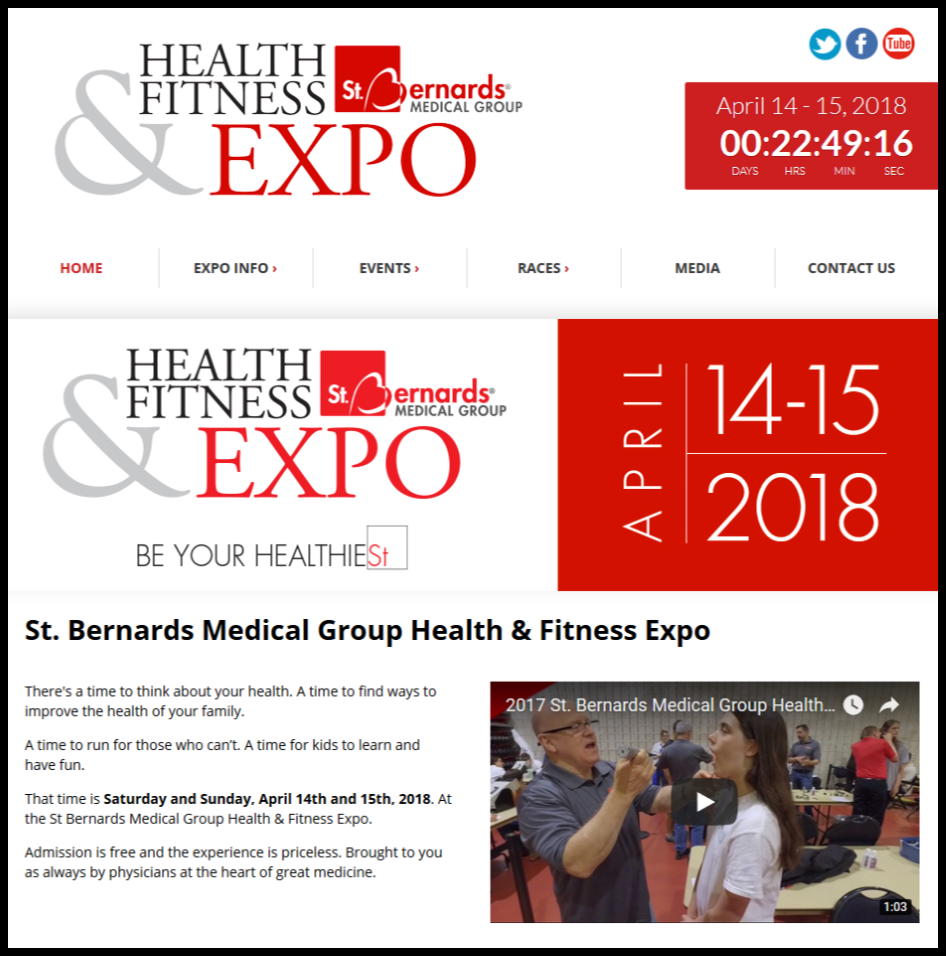 For more information, visit:
http://www.stbexpo.com/